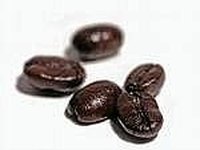 You can use a coffee scrub to help diminish the appearance or cellulite. it is easy to make and use plus it cost nothing compared to many creams and pills on the market these days. This scrub has been used by myself as well as a few friends recently with great results. Unfortunately we can't just sit back and drink the coffee, we have to use t the following way.
Things You'll Need
2 cups of ground coffee
1/2 cup of sugar or sea salt
3 tablespoons of your favorite massage oil
Start by mixing all the ingredients together well in a bowl.
You can choose any massage oil or aromatherapy oil that you like. You can even use olive oil if you do not have either of these oils at home.
Get in the shower, bring your scrub with you, but do not let it get wet.
Rinse your body off well.
Now massage the scrub mixture into your body gently massaging it in circular motions.
Massage it on for about 1 - 2 minutes in circular motions.
Completely rinse the coffee scrub off your body.
If you do not want to smell like coffee, you can wash with soap afterwords.
The coffee helps to improve circulation thanks to the caffeine it contains. You can add coffee grounds into your regular body scrub as well instead of using the above recipe.