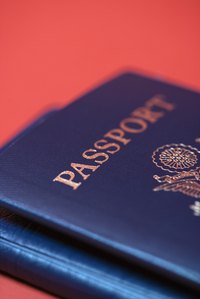 While you can still get passport forms at your local post office, you can also access them from the convenience of your home. Passport forms are available online at the State Department's website. You can print the forms out to fill out in black ink. You can also fill them out online, then print and send them in.
Go to the State Department website. (See Resources.)
Click on "Passport Application Wizard" to fill out your forms online. The wizard will help you determine the correct forms to fill out, help you fill out the forms and print them, estimate your fees and tell you where to submit the completed forms.
If you want to fill out the forms by hand, skip the Passport Application Wizard and click on the link for the form you want. Print out the form and fill it out by hand.