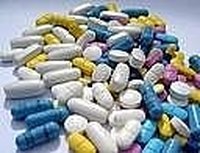 Have you ever found a pill on the floor or in your teenagers room and you did not know what kind of pill it was? You can now identify prescription pills by using your computer at drugs.com with the prescription pill identifier. This article will give you the exact steps to identify the prescription pills using their pill identifier wizard.
Step one is to go to go to the prescription pill identifier wizard at drugs.com. I provided a direct link in the resources below this article.

When you get to the home page of the prescription pill identifier, you will have to read over the terms of service agreement. When you are finished, click on the "I agree" button.

Once you have clicked on the "I agree" button, you will be taken to the pill identifier wizard page. Enter in any imprints that the pill has, the color of the pill and the shape of the pill and then click on the "search button".

Now you will be taken to the pill search results page. This page will consist of pictures of pills that contain the imprints, color and shape that you entered in. Scroll down until you find the pill that you are looking for. The pictures will even show the pill with the color and the imprints for you to compare the pill that you found to the pill on the search results. To identify more prescription pills just go back to the main pill identifier page and search using the same steps.