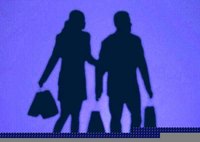 When the world began to experience financial woes as a result of an imploding real estate market and dubious banking and stock market deals in 2007, consumers were forced to come to the conclusion that they were spending too much and taking too many financial risks. The savvy ones began to clean house, reducing spending and being more conservative about the way they managed their credit. If you're interested in joining the debt-reduction brigade, start with this article.
Understand the ramifications of out-of-control debt by setting a realistic budget for yourself and your family. Figure out how the availability of consumer credit, the inflation of home values and a propensity for purchasing have affected your financial house and take steps to turn that around by making a serious commitment to future financial planning.
Reduce the number of credit cards you carry in your wallet. Rent the documentary film "Maxed Out" from your favorite video source and see how easy it is to become an innocent victim of lender manipulation and the emotional buttons marketers have become masters at pushing. Keep only one low-interest card for emergencies and pay it off monthly. If you have more than one, leave them in the freezer (by the time your cards defrost you'll have had time to think about whether you really need the tempting purchase) or take the biggest risk of all by cutting cards up and converting to a cash-only personal spending system.
Re-evaluate the way to respond to visual queues and messages. Magazines, TV, movies and other media are adroit at convincing consumers that their favorite dress, cell phone, car and home isn't good enough or flashy enough and must be replaced with a new color, newer model, larger home and better neighborhood. Think twice before you let yourself act on such messages.
Turn to a financial planner, credit manager or debt consolidator if your level of consumer spending has reached overwhelming heights. Choose a nonprofit to avoid scam artists who promise to rid you of your burden while charging you outrageous fees to do the job. Professional debt consolidators have the power to negotiate on behalf of consumers to short-circuit huge interest payments, cut original debt down to a smaller figure and arrange for extended time payments on behalf of the consumer.
Become a wise consumer by comparison shopping, visiting second-hand and thrift shops, trading children's clothing with friends and relatives and putting what you don't need, use and want on eBay or another outlet rather than renting a storage unit to contain all of the purchases you have made that are gathering dust.
Convert to an all-cash payment system. Shop sales. Curb impulse buying. Think before you drive to keep fuel bills low and be diligent about weather-proofing so exorbitant power bills don't sabotage your budget. Establish automatic savings plans that send money directly to a savings account, not your wallet. Come to the realization that real estate isn't sacrosanct and the stock market isn't always risky. Re-define your idea of wealth.
Keep your eye on the ball. It's easy to adopt a frugal lifestyle when fear is driving consumer spending. Once crises pass, old habits emerge. Ohio State University economist Jay Zagorsky, Ph.D., has found that "After nine of the last 10 recessions since World War II, when people felt poorer, the savings rate increased for three to five years and then dropped off as economic expansion returned and they felt richer." Perhaps this time around, history won't be doomed to repeat itself.