Figuring out how you are going to afford an engagement ring can be more difficult than finding the perfect ring -- or even the perfect partner. A large purchase -- such as a diamond ring -- can be difficult, as many ring buyers are young men who just started their professional careers. Some men are savers and can purchase the ring with cash; while others may have to borrow the money. Taking a loan out for an engagement ring isn't a terrible thing; it can help build your credit history that will help you purchase a home after you are married.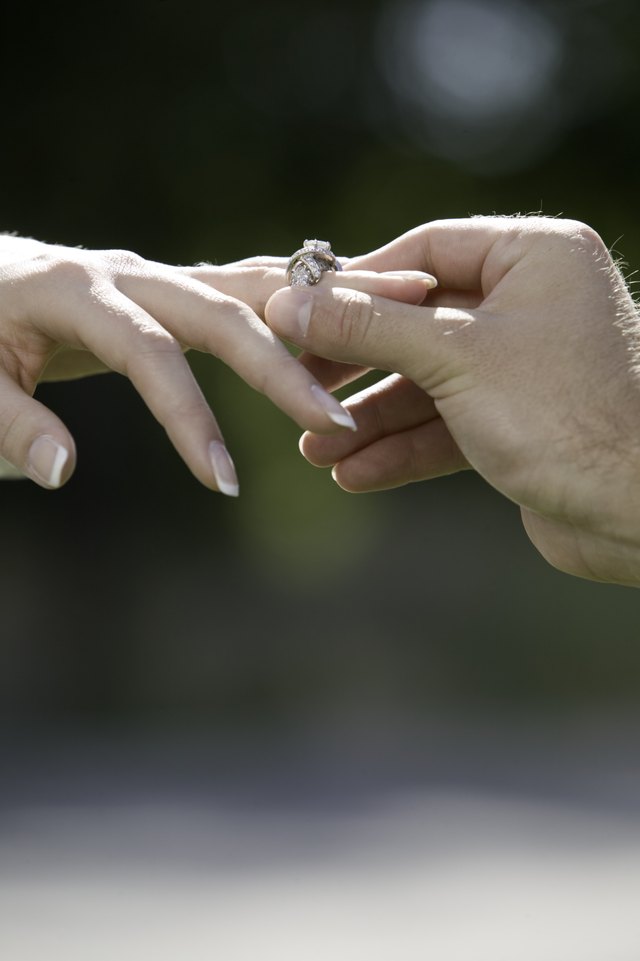 (Photodisc/Photodisc/Getty Images)
Step 1
Select a ring at a jewelry store. Negotiate the price of the ring, so you will know how much you have to borrow.
Dynamic Graphics/Creatas/Getty Images
Step 2
Consider how much cash you may have to put down on the ring. This will help lower the amount you borrow and save money on potential interest.
pkstock/iStock/Getty Images
Step 3
Inquire about financing options at the store where you are purchasing the ring. Many stores offer in-house financing. Often the stores offer no-interest or low interest time periods; such as 6 to 24 months. This is good, if you can pay it off in that amount of time. Find out how much the interest rate will be when they do start charging interest -- in case you do not pay it off prior to the commencement of interest charges. It may be a high rate. Compare the rates to other financing options.
Jacob Wackerhausen/iStock/Getty Images
Step 4
Check with your credit card company to see if you can charge the full amount to your card. Credit cards traditionally have higher interest rates than a personal loan, but they may be offering an introductory or a special interest rate. The special rate on your credit card may be competitive with a loan and you can earn credit card bonus or rewards points as well. Pay more than the minimum payments: This will save you money on interest.
Jupiterimages/Stockbyte/Getty Images
Step 5
Contact your bank about a personal loan. Banks have two types of personal loans, secured and unsecured. Unsecured loans usually have higher interest rates because there is more risk to the bank. They have nothing to repossess and sell if the loan does not get paid. A secured personal loan requires you to put up some type of property for collateral.
Step 6
Fill out the application from the lender or bank. You will need to supply them with your social security number, address history, salary information and possibly a copy of your pay stubs from your job.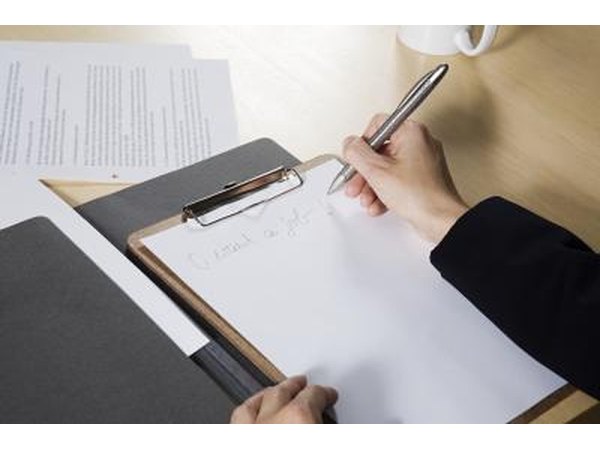 Image Source/Stockbyte/Getty Images
Step 7
Wait for a lending decision. Many lenders offer instant decisions. If they tell you it will take longer, ask the jeweler to hold the ring or consider putting a deposit down on it. You want it to still be there when you secure financing.
Promoted By Zergnet