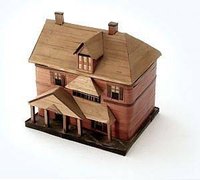 Finding someone to assume your mortgage payment is easier than you might think. A mortgage assumption involves simply finding a willing and able buyer to take on the responsibilities of your home loan and to assume all aspects of the loan. Loans can even be assumed up to the very day a home is foreclosed on. The buyer will relieve you of your debt obligation to the lender and take up all remaining payments on the balance for the duration of the loan.
Ask your mortgage holder whether a mortgage assumption will cause the due-on-sale clause to go into effect. The due-on-sale clause in a home loan is the stipulation that the lender could require the entire balance of the loan due upon assumption, meaning that the buyer would either have to refinance the property outright or pay the entire balance of the mortgage on closing. A loan assumption cannot proceed without the lender's agreement.
Contact a real-estate professional to market your property to interested buyers who would be willing to participate in a loan assumption. If you prefer not to use a real-estate agent, several websites allow you to market your property to find a buyer willing to assume your loan.
Market the property as a loan assumption with qualifying, which means that the purchaser's credit rating has to qualify with your lender in order to assume the loan. You will be surprised at how many buyers and investors are willing to take on a loan assumption in this fashion, because it is much easier to obtain financing and have a fast closing when compared to obtaining a brand-new loan.
Once you have found a viable and credit-qualified buyer, he will need to sign loan-assumption paperwork and a transfer of title into his name at a local title company. This process is very simple, but it must be witnessed by a notary. Once the paperwork is completed, the loan has been assumed, and the new owner can move in.