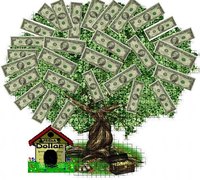 We all hope to be millionares one day. These steps will enabe you to save more and become rich.
Things You'll Need
savings account
Roth IRA
401K
Set financial goals.Know where you want to invest and how much money you need to save inorder to retire comfortably. Consider improving your income by going to school or getting another job
Save more and spend less.As your income increases also increase your savings and investments. Stay informed about new investments. Check financial news regularly. Use tools such as CNN money and yahoo finance to learn about money management and investing. Also always check bankrate.com for the best deals.
Pay attention to your money. Review receipts to find out where the money is going. Consider online banking so that you can track spending and bill payments online.
Pay off debt with high interest first.
Monitor your credit report to make sure it has correct information. Your credit information determines a lot of your finances.
Save up money to use during emergencies and put money into a savings account
contribute as much as possible to a 401k especially if you have a company match. Invest other retirement accounts.
Get good insurance that cover expenses that require lots of money.