Gaining a buffer physique when you're skinny can be very difficult. Instead of losing weight, you need to gain it. Most commonly if you're naturally skinny it's because of genetics and you most likely have a fast metabolism. This can create a problem when trying to build muscle because your body dissolves nutrition faster than you eat, in turn eating away your mass. The proper dieting method is 80 percent of the battle when attempting to buff out when you are skinny.
Things You'll Need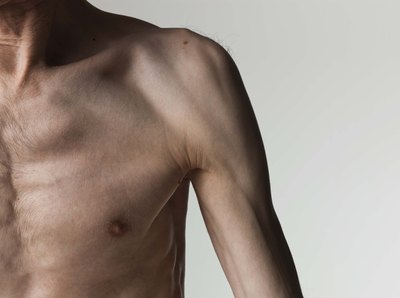 Buffing Up
Step 1
Drink plenty of water. Proper water intake is the most important thing you can do to establish a bigger physique and a healthier body in general. Water is what sufficiently carries nutrients throughout your body. It's important to ensure your body never reaches dehydration. When you feel thirsty, this is already the first sign of dehydration, which can cause cramping of muscle growth. If possible, you should be drinking about a gallon of water a day, in all.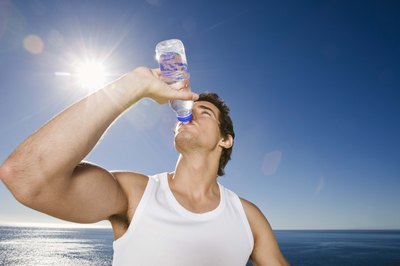 Step 2
Eat six times a day. It's best to eat six small meals a day rather than three large ones. This will appropriately feed your metabolism throughout the entire day, properly distributing nutrients.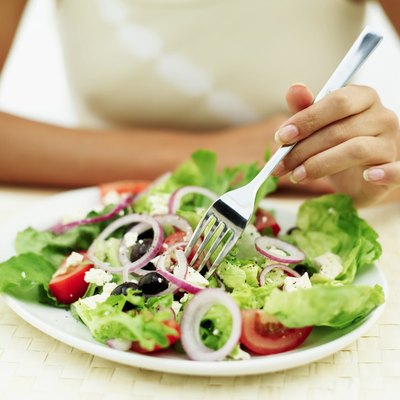 Step 3
Intake large amounts of protein. Protein is necessary to build muscle. Eating the proper foods is much better than protein supplements. This will properly nourish your body, giving you the same physical results but that last much longer as well as ensuring a healthier body. Mixed nuts and cottage cheese are a great source of protein that can be good for everyday breakfast. Cottage cheese is also high in B12, which will give you energy. Milk is also a great source of protein, which in addition contains calcium ensuring stronger bones, creating a more reliable base for muscle growth. Lastly, lean red meats are also great but shouldn't be a part of your diet more than three times a week.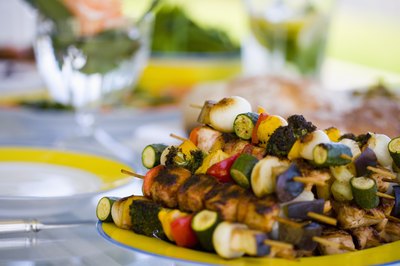 Step 4
Establish daily meals that contain carbohydrates. Steadying out your metabolism is very important, and carbs will help you to do this. Brown rice, oat bran, barley, whole wheat pastas and breads are some of the foods that are very helpful.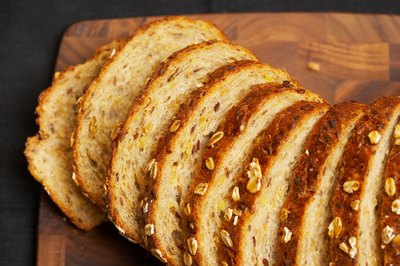 Step 5
Remember your vegetables. Vegetables are just all around a great value to your body. They're very high in nutrients, which is important when you're skinny and trying to gain mass. Your metabolism needs to have nutrients longer in order to refrain from eating away the muscle you are trying create.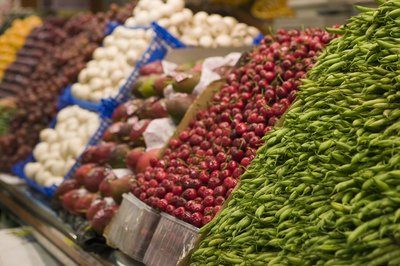 Step 6
Lift weights consistently. Cardio is an important part of exercise, but it shouldn't be your main focus. In general lift weights three to five times a week. Each day alternate the section of your body your will be working on. Work on your arms, neck, shoulders and back one day. The next day work on your chest and abs. Lastly work on your bottom and legs. Switching off sections of your body is very important to ensure that your muscles properly heal after each workout. This will create healthy muscles so that muscle layers build on top of each other. Lifting weights in the same area of your body everyday breaks down your muscle, never allowing them to grow.