Most fitness experts agree that targeted weight gain or loss, meaning gaining or losing weight to a particular part of your body, is a fitness myth. Although you can work to gain weight overall, your body will decide where that gained weight is stored. However, there is some hope for those looking to make their thighs appear larger.
Step 1
Consume more calories than you burn. Consuming more calories than you burn is a good way to gain weight in general, though by doing so you won't be gaining weight to your thighs alone.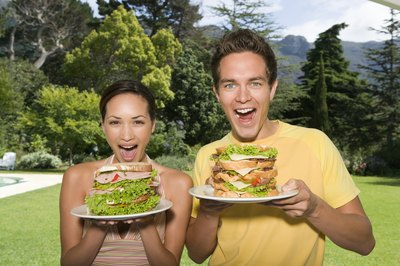 Step 2
Eat a diet rich in proteins and healthy fats. Some people think that to gain weight you should increase your intake of snacks and other fattening foods. Yes, doing so will make you gain weight, but the weight that you gain will not be healthy. Instead, increase your intake of proteins by eating lean meats, fish and poultry, or by drinking protein shakes. You should also increase your intake of omega-3 rich fats found in foods such as flax and walnuts.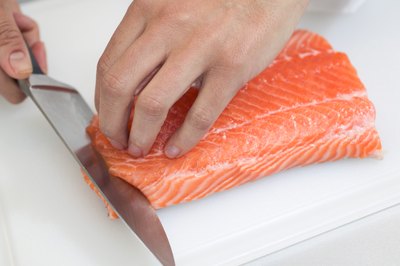 Step 3
Do sets of simple squats while holding weights. Holding dumbbells in each hand, stand with your feet hip distance apart and your knees and hips in a straight line. Contract your abdominal muscles and slowly lower your body like you are sitting down in a chair. Hold for three seconds and then slowly raise your body back up to the starting position. If you're new to doing squats, start by doing three sets of 15 squats, giving yourself a minute to rest between each set.
Step 4
Add lunges to your fitness routine to increase thigh mass. Stand up straight with one leg forward in front of you and the other leg back behind you. Bend your knees to lower your body into a lunge position, making sure to keep both your front and back knees at ninety degree angles. Hold for three seconds, and then slowly return to the starting position. Add three sets of 12 lunges to your routine three times a week to see results.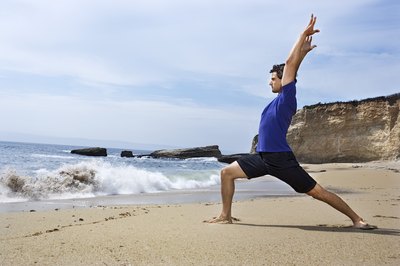 Step 5
Go for a bike ride or hit the stationary bike at the gym. As far as exercises go, cycling is great because it is both fun and beneficial. Cycling for just a few minutes each day can help tone and add muscle mass to your thighs and butt.