Abdominoplasty, otherwise known as a tummy tuck, tightens and flattens the abdominal area. However, it does not treat fat in other areas of the body that may contain extra weight. Marina Plastic Surgery Associate recommends being at your optimal weight before having a tummy tuck procedure. Some patients opt to have the surgery before they reach their goal weight. Others gain weight after having a tummy tuck. The tummy tuck procedure can be somewhat invasive, and extreme exercise is not the best way to lose weight after a tummy tuck. Here are some ways to lose weight after a tummy tuck.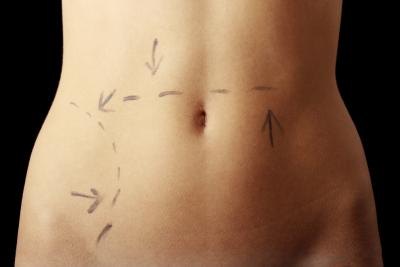 Step 1
Cut down on carbohydrates and fats to lose weight after a tummy tuck. Carbohydrates may contribute to bloating of the abdominals because of the tendency of foods such as potatoes, pasta and bread to absorb water. Increase protein to encourage muscle growth in the area surrounding the abdominals. Protein sources include foods such as lean meats, eggs and vegetables.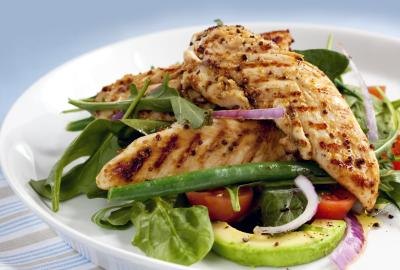 Step 2
Limit your intake of foods that contain high amounts of calories, sugars and saturated fats. After having a tummy tuck, you will likely be able to consume less food because the area around the abdominal area is tighter. This may make you feel fuller faster and portion size may not be as much of a factor in your weight loss efforts. However, quality of food matters greatly. High calorie, fatty foods will still increase body fat, even in small amounts. Limit fat to less than 10% of your daily intake, and keep your calorie count at or below the daily recommendations. Recommended calorie intake for sedentary to moderately active women is 2,000 to 2,500 per day, and for men it is 2,500 to 3,000 per day.
Step 3
Stay away from high calorie drinks as well. Although you may be able to drink the same amount of liquids as before the tummy tuck, keep in mind that high calorie beverages such as sodas and fruit juices can contain hundreds of calories per serving. Fill up on water and no-calorie drinks instead.
Step 4
Do mild exercise after a tummy tuck to increase tone in the abdominal area. According to docshop.com, patients are often encouraged to exercise in order to tone the muscles and increase blood circulation to the abdominal area. Perform aerobic exercises to lose weight, but keep them at a moderately low intensity following a tummy tuck procedure to avoid tearing tissue and slowing the healing time. Exercises such as swimming, walking, elliptical, biking and moderate weight lifting will all contribute to your weight loss efforts.