Arranging travel can be a daunting task, especially if you have never done it. It involves making preparations to get to your destination of choice, where to stay when you get there, and what to do once you're there. Not sure how to begin? A good starting point is deciding where you'd like to go, and how much you'd like to spend.
Step 1
Decide on a destination. Which state or country would you like to visit? Do you want to travel to a warm climate or a cold climate? Do you like seeing historical sights, walking though museums, lying on a sunny beach, try your luck in a casino, get a thrill at an amusement park, walk or hike beautiful landscapes... The choices are endless, but they can only be made by you.
Step 2
Decide when you want to travel. Do you want to travel during the winter, spring, summer or fall? Destinations, such as Las Vegas and Miami can be more expensive to visit during the winter months. Conversely, a trip to Disney World in early January can be the most economical time to visit the amusement park. If you want to keep your travel costs low, consider your time of travel carefully.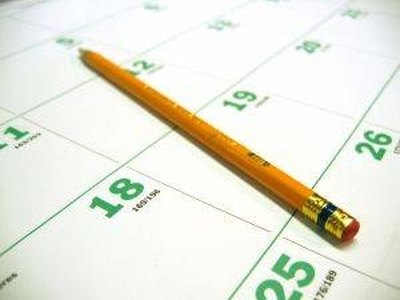 Step 3
Choose your mode of transportation. Will you drive, fly or ride the train to your destination. Consider the total costs of transportation. Does your rental car have fees for going over the mileage? Does the airline assess baggage charges? Is driving to your destination faster than taking the train? How much will you spend on gas? Check fares on-line to get an idea of your travel costs and decide if it falls within your budget.
Step 4
Choose a hotel. What type of hotel do you prefer, budget or four-star? How many rooms will you need? Do you need a non-smoking room? Again, there are countless travel web sites to assist you in making these choices. Orbitz.com, Expedia.com and Hotels.com are three popular choices, but there are many more. Use these sites to check availability and compare rates.
Step 5
Make your reservations. Once you decide on where and when you'd like to go, how you'll get there and where you'll stay, book your arrangements, either on-line or by phone. Be careful when making airline or train reservations. Many of the low-cost options are non-refundable, so if you're after the best price, be sure you'll actually be able to go on the dates and times you choose. Hotel reservations are usually more flexible with their cancellation policies, however many offer "Web-only" rates that may be non-refundable. Make sure you know what you're buying before actually buying it.