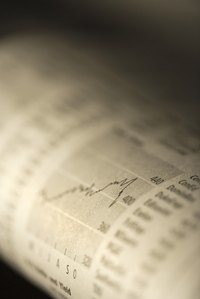 Before you invest in a company you may want to evaluate the financials of that company. This will help you feel more confident on your decision to buy or not buy.
Look at the balance sheet. If the inventory levels or the accounts receivable are increasing at a faster rate than the sales, beware. This suggests that they are increasing their debt with minimal increase to income.
Look at their statement of cash flows. This will show you how the company's cash is generated. You want to see if most of it is from products or services sold. Companies can also create cash from the issuance of debt, the issuance of stock, and the sale of property. None of these methods of cash generation will produce stable cash flow going forward.
Look at the profit margins. This includes gross, operating and the net profit margins. If the profit margins are high, it suggests that they have something that enables them to charge more, such as a patent. This often suggests that the company is of high quality, but not always.
Look at the return on equity and the return on assets. Make sure to compare the company with its competitors, since every industry group is different. Look to see what firms are generating the most earnings per dollars invested in the business.
Compare all of these to other investment options and choose the company with the best numbers, the best products and the best management team.