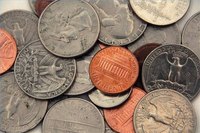 Money, obviously, is required to purchase almost every good or service. But sometimes people forget the value of money because they either have a lot of it or because they don't understand what money really represents. Understanding the value of money will help you spend it more wisely.
Don't use credit cards. When you use credit cards, you don't feel the immediate cost impact of your purchase. When you pay for all of your expenses with cash, you see it quickly diminish and realize how quickly the cost of things add up.
Make a budget and stick to it. Set an allotment for donations to charity and set aside up to 10 percent for savings if you can afford it. Evaluate your budget every week and see how much you have strayed off course or how well you have done.
Talk to people who don't have a lot of money. If you have enough money that you can afford almost everything you want, it may be hard to understand the value of money. Ask someone who doesn't have a lot of money how he is able to pay the bills.
Earn an income and figure out how long it takes to earn the money to buy something. If you make 10 dollars per hour, when you go to buy something that costs 30 dollars, such as a nice dinner out, think about how it took more than three hours of work to pay for that dinner.
Look at your paycheck and add up what percentage goes to pay for taxes. Consider what those taxes could have purchased if you had the money. You will see how quickly money is spent without even knowing it. You don't have a choice about taxes, but this should encourage you to make the best choices with the money you do have.