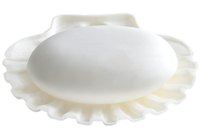 Keeping your body clean is important to wash away germs, bacteria and dirt. Having a clean body is also important when it comes to looking, feeling and smelling fresh. There are many options for bathing, but a few basics apply to all methods of cleaning one's body.
Things You'll Need
Fill a bathtub with warm, clean water. You can also take a shower using warm water.
Get in to the bathtub or shower and use the water to get your body wet all over.
Apply soap or body wash, available at most grocery stores or drug stores, to a washcloth or body scrubber. If you are using body wash, use one or two quarter-size dollops of the cleanser on your washcloth or scrubber. If you are using soap, put some water on the bar of soap and work it to a lather with your hands or washcloth. Put some of the bubbling soap on your washcloth or scrubber.
Wash your body with your washcloth or scrubber, using large circular motions. Start at your neck and work your way down your body, remembering to clean on and under your arms, on your front, back, genitals, buttocks, all sides of your legs and feet.
Apply a small amount of body cleaner or soap to your hands and rub your hands together to develop a lather. Close your eyes and use your hands to gently wash your face. Rinse your face with warm water.
Use the water in the bathtub or shower to rinse all of the soap off of your body. Your body is now clean.