Sonogram images are another exciting step in the pregnancy process. The process uses high-frequency sound waves that bounce back through a device called the transducer. The machine evaluates the angle and return frequency, providing a light and dark image of the fetus in the womb. The images are not only a great way to see your baby, but they also provide doctors with measurements to evaluate the progress of fetal development.
Step 1
Measure the crown-rump length (CRL). The CRL is a method used to determine gestational age. It's useful when women are not able to remember their last menstrual period, which is a factor in conception determination. These measurements are made between seven and 13 weeks, and it determines an estimated due date early in the pregnancy.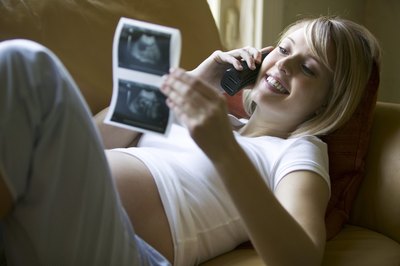 Step 2
Measure the biparietal diameter (BPD). This measurement is the length between the two sides of the fetus' head. The measurement is taken at 13 weeks, and the average size is approximately 2.4 centimeters. It also is used to estimate gestational age, but it isn't reliable during later dates.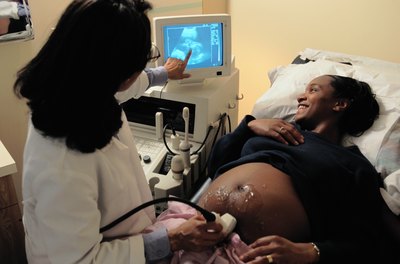 Step 3
Measure the femur length (FL). The femur, or thigh bone, is the longest bone in the body. Femur length is used to evaluate the longitudinal growth of the fetus. It also is observed at 13 weeks and is approximately 1.5 centimeters in early stages of development.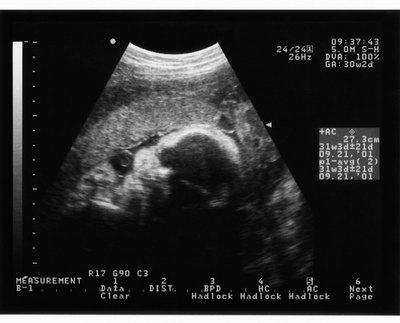 Step 4
Measure the abdominal circumference (AC). The abdominal circumference is used to determine the weight and height of a fetus. This is an important measurement during late-stage pregnancies.