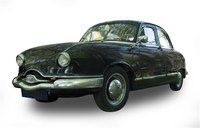 Leasing a car is a great way to enjoy a new car every few years. While leasing isn't right for everybody, many business professionals find that leasing keeps a newer car in the garage every year and generates some substantial tax breaks. Leasing a car for your business isn't much different than leasing one for yourself.
Do some research. Before heading out to lease your new vehicle do some research online. Edmunds.com and manufacturer's websites are great sources of information about lease promotions and car features.
Email the dealership for information on inventory and a quote. Once you know what models you like, email a few dealerships in your area to get lease price quotes and learn about their inventory.
Head to the dealership. Once you've decided which dealer has the right model, color, and pricing for you, arrange a time to take delivery.
Sign for the business. When you sit down in the finance office to sign for the lease be sure to sign every thing in the name of the business. The leasing company may require personal credit guarantees depending on the size of the business, but be sure to title the car to the business.
Have your accountant write off part of the lease payment. A percentage of your business lease can be tax-deductible; check the References below for more information on how to do this correctly.