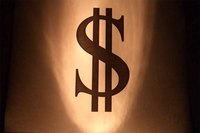 The futures market is one of the fastest-growing investment opportunities available today. Volume in futures trading is at a record high. Exchanges and market participants from around the world are interconnected through exchange floor trading and electronic futures trading.
Find a credible source of futures trading information. The U.S. government regulatory agencies and designated futures trading exchanges offer opportunities to learn futures trading at little or no cost. Links to these sources can be found in the Resources section. Interactive trading tests, coursework and strategies can be found on these websites at no charge. For additional educational information contact the marketing education department of a futures exchange directly.
Find information within these sites on basic futures information such as where, when and how futures can be traded.
Understand that every exchange-traded futures contract is not the same. Each one has unique trading specifications, such as contract size, terms of delivery, date of expiration, pricing, and margin requirements, to name a few.
Watch for variations between exchanges on the terms of products traded. Just because one exchange trades a specific size of a contract does not mean that another exchange offering a similar contract will offer the same contract specifications.
Study for and pass the CFTC-required licensing tests to become a registered representative, associate, commodity trading adviser and/or commodity trading adviser. Studying for these tests will provide the basics in futures trading: economics, fundamentals, technicals and regulatory issues.