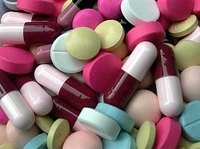 Did you find a random pill lying around your house or car and not sure what it is? Well now you can find out, follow the simple instructions below to identify exactly what kind of pill it is.
Online pill identifying
Find a website that offers free pill identification searches. A few great websites for this are drugs.com and webmd.com; these websites will aid you in identifying the pill in question by the imprints, the shape, and color of the pill. Upon entering this info on the website, you will instantly be presented with the name and uses of this particular pill.
In person pill identification
If you would prefer to have your pill identified in person, there is no better place to go to than a pharmacist. Simply present your pill and the pharmacist will be more than happy to identify it for you.
Never take an unidentified pill
Always remember that you should never take any pill if you are not sure of its origin or exactly what kind of pill it is .
Refer to my resources section below for information and websites that offer pill identifying searches.