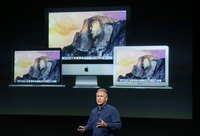 If you are a frequent customer of P.C. Richard & Son, the P.C. Richard & Son credit card offers numerous financing offers for a variety of electronics, appliance and home furnishing purchases. For example, in 2015, cardholders could get no interest for 12 months on any Apple computer purchase. You can apply for a P.C. Richard & Son card online or in the store.
Where to Apply
P.C. Richard & Son allows you to apply for a credit card online through its website. Click on the "apply now" link from the P.C. Richard & Son credit card page. Synchrony Bank, which issues the P.C. Richard & Son card, offers an online application on its website as well. You can also apply in person at one of P.C. Richard & Son's 66 retail store locations. In most cases, when applying online or in person, you receive instant approval.
Information You'll Need
Regardless of how you apply, you'll need to provide your full name, mailing address, phone number and email address. Additionally, P.C. Richard & Son needs your Social Security number and date of birth, as well as your monthly net income and current housing situation. You can co-apply with someone by providing her contact information, Social Security number, date of birth, monthly income and current housing situation. Co-applicants can make purchases and can be held accountable when payments are not made. The credit application also asks for your initial purchase amount, which helps P.C. Richard & Son determine your credit limit.
Additional Features
During the application process, you can opt to receive electronic statements and notifications. You must provide a valid email address to sign up for electronic statements. You can also sign up for the optional Card Security program, which allows you to cancel your minimum or entire balance up to $10,000 in case of emergency. All cardholders have access to the current financing offers, which P.C. Richard & Son lists on its website.
Approval Process
If you receive instant approval online, you should receive your card with seven to 10 business days. You may shop online using the card, but the purchases must go to the address listed on your application. To shop in-store or pick up any online purchases in the store, you must have your actual card. When applying in the store, you can shop in-store the same day you get approval. If you have any problems during the online application process, you can call a customer service representative at 1-877-727-1909 or take advantage of the online chat feature.