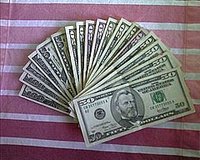 A business grant proposal is an official request for funds on your behalf. If you have found a business grant being funded that you would like to apply for, there are some things you can do to improve your chances of getting it. Competition is tough for any grant. A well-written and thought out grant proposal will help to make your business stand out from the rest. Whether you are looking to start a business with a grant or expand your current business with one, here are some steps to take to get started.
Things You'll Need
business letterhead
an exact list of items needed and cost
a carefully-researched business plan
Fill out any specific application form exactly as you are instructed to do so. Do not try to improvise or change the rules to meet your needs. An incomplete or incorrect grant will eliminate you from the process at the beginning. Follow the rules of the entire application exactly. Never call to ask if you can change the rules for your application or proposal.
Write out a professional cover letter to your business grant proposal on company letterhead. The cover letter should be a brief introduction to yourself, your company and your idea. It should not be more than one page and it should not cover the same information that will be found in the body of your grant proposal.
Gather information on writing business grant proposals online. There are also several books on the subject available. Take the time to request for a grant in a professional manner.
Research the grant you are applying for. Gear your business grant proposal toward the specific things the funding company or organization is looking for. Try to make your grant proposal look as though your idea and information is the perfect fit for the grant. Most grants are very specific about the type of start-up company or expansion they are looking to fund.
Go over your business idea in the body of the grant proposal. Be very detailed and clear about what your business idea and objective is. Make sure that any person can pick up your proposal, read it and be able to say exactly what your business concept is. Have someone read it and answer questions about it. If they can not answer the questions about your business correctly, fix that.
Make sure the proposal flows easily from step to step covering everything from the start of your new business to long-term objectives.
Never guess or estimate the costs of items you are requesting in your business grant proposal. If you are requesting a specific type of computer and/or software, find out the exact name of the equipment and cost. An overpriced estimate or lack of effort to be precise will eliminate your application from the process.
Be very sure there are no spelling or grammatical errors in your business grant proposal, cover letter, summary and application. Errors will cost you the grant. Have it proofread by at least two people. Proofread the final draft at least two times prior to submitting it for consideration. Does it make sense? Does the information flow naturally? Is it free from errors?
Write a short summary to your proposal that is not more than 3-5 paragraphs. The summary should go over the basic points of your proposal and ideas. It should be clear, concise and short. You can also add one or two personal sentences on what the grant would mean to you and your company. No more than two sentences of your personal thoughts!