Wheezing is the term used to describe the noise made when air is forced through respiratory airways, which have narrowed due to asthma or other respiratory problems. Wheezing is typically seen as one of the first signs of a respiratory illness or asthma attack, and steps should be taken quickly to prevent additional problems from occurring.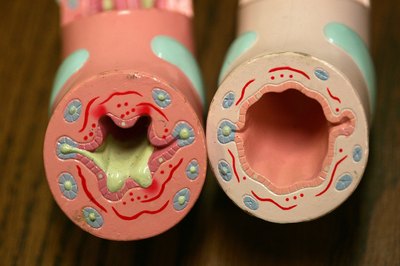 Step 1
Take a single dose of prescription medication as prescribed by your doctor. Typically, this may be albuterol or a similar medication that is dispensed through a nebulizer or hand-held inhaler. These medications relax and quickly open the respiratory airways, stopping wheezing and allowing the individual to breath freely and easily.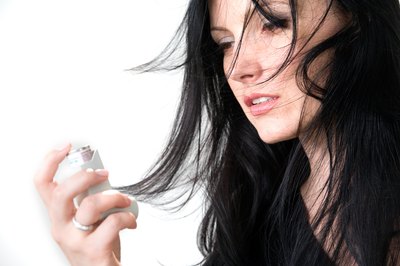 Step 2
Drink a cup of hot liquid once ever 15 minutes, or as needed. The hot liquid helps to soothe and relax the airways and helps them to open. The heat can also loosen any internal phlegm or mucous, which may be a contributing cause for the wheezing. Additionally, a caffeinated hot beverage can help relax the airway muscles.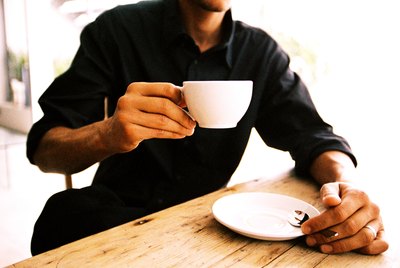 Step 3
Cough, and firmly pat your chest to break up and eject internal mucous. Phlegm build-up, caused by a cold or similar respiratory illnesses, can make breathing difficult and exacerbate a wheezing attack.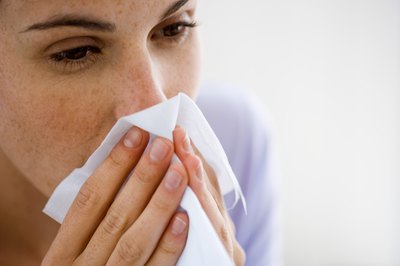 Step 4
Know your triggers. Some individuals who suffer from wheezing may be triggered by smoke, dust, pollen, and other airborne irritants. Preventing exposure by staying indoors or wearing a face mask can help stop a wheezing episode before it starts. Installing an air filter indoors can also help purify the air and reduce health risks connected to dust and other contaminants.