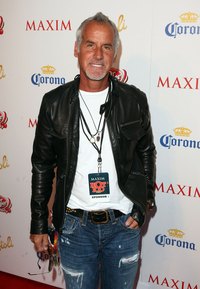 True Religion, one of the most popular high-end jeans brands in the United States, is centered on the goal of providing American-made denim products of the highest quality. Although most agree that this brand definitely delivers when it comes to this, high quality does come at a price, making these jeans seemingly out of reach for many when it comes to cost. However, there are several ways that you can purchase them at a discount.
Sign up for emails directly with True Religion at truereligionbrandjeans.com. Oftentimes, companies will send a promotional code to people who have just signed up with the site, and True Religion often runs this promotion. This will also ensure you're alerted every time the denim company has a sale so that you can find the best price on new jeans. You can also sign up for the newsletters for retailers that sell this brand and use any sales or discounts offered towards a new pair of denim. To find out if your favorite retailer or if True Religion is currently offering this type of deal or other promotions, check sites such as retailmenot.com and couponcabin.com.
Search for True Religion brand jeans on eBay, filtering the results by your size, the style you want and your price range. This will help to reduce the amount of listings you have to go through and make it easier for you to find the perfect pair of jeans for a fraction of the retail value. Always check seller ratings and feedback before making a purchase, and read each listing carefully before bidding to prevent any miscommunication. In addition to this, never bid on anything that uses stock photographs: you should be able to view the actual product from several angles.
Check your local classifieds, including your newspaper, the newspapers in surrounding towns, and Craigslist to see if anyone in your area is selling this brand denim. As they are considered high-end clothing items, most sellers will list the brand as a way to draw people in, so it should be easy to tell if someone has what you're looking for. If you find something such as a "lot of designer jeans," you can always call or email the seller and ask exactly what brands he has.
Visit consignment shops and thrift stores to see if they carry True Religion jeans in the size and style you want. To find out when the establishment gets in new clothing, just ask someone who works there. Heading to the store on the day it puts out new stock will give you the best chance of finding the jeans you want at a deep discount. As with most used clothes, always check thoroughly for stains, rips or any smells that may be difficult to remove. A $5 pair of jeans is still too expensive if it has a permanent stain in an obvious location.
Check daily deal sites to see if they're having a sale on this brand. Many sites will give you a preview for the next week so that you know what brands are on sale, while others make you look every day. You can also often sign up for emails and the company will send you a digital flyer for the sale once the deals are live. Good places to check include hautelook.com, ruelala.com, myhabit.com and ideeli.com.