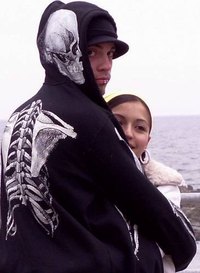 Give an old sweatshirt a new look by accessorizing it, modifying it and applying your creativity. Using simple art supplies, personal items and a a little imagination you can make a couture and custom sweatshirt to suite your taste. This craft project can easily be done in an afternoon.
Things You'll Need
Scissors
Hot glue gun
Sewing kit
Fabric paint and/or markers
Iron
Iron-on patch
Remove the waistband, wrist elastic or neck tie by cutting them off. Trimming can have a huge effect on the look and shape of the sweatshirt, so bear this in mind before you start cutting. Make a dramatic change by removing a hood or changing the shape of the neckline. Consider an off-the-shoulder look, a boat neck or cutting a deep v-neck.
Use hot glue or a needle and thread to add embellishments, such as buttons, pins, ribbons or small decorative objects. Get creative with the positioning and type of accessories.
Write on your sweatshirt using fabric paint or fabric markers. Add a slogan from a favorite organization or use a white sweatshirt for your graduating class to sign as a memory.
Paint your sweatshirt and add individual art. Using fabric paints you can design your own logo or image on your sweatshirt. Change look and color of your sweatshirt by applying an all-over pattern or design, or keep it simple by centering an image on the front or back of the shirt. Other creative ideas include arm designs or borders on the neck, wrists or waist.
Iron on a logo for a professional look. If you want to customize your sweatshirt for an event or function, this can be a great way to achieve an inexpensive but professional look. This is suitable for family reunions and personal photos as well. Iron-on decals that are printable on your home computer can be bought at most office supply stores. You can also buy premade, iron-on patches at craft and sewing supply stores. Follow the instructions on the patch.