Things You'll Need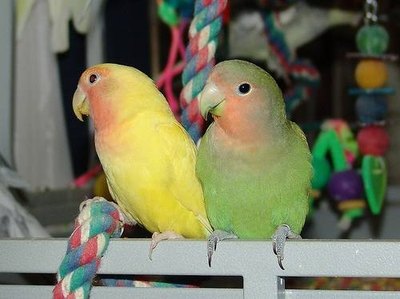 Lovebirds are small parrots 5 to 6 inches in length when full grown. The birds come in nine varieties. Lovebirds can be raised alone, or in a pair. Life expectancy for a love bird is 15 years. The birds' coloration varies from peach, green and blue among other color mutations. Intelligence is often compared to larger birds, though lovebirds do not mimic words. However, occasionally a bird may learn to mimic specific sounds.
Step 1
Decide to purchase one or two lovebirds. It is not uncommon for lovebirds to live alone if the bird will be in an active social environment. Many people purchase two birds to enjoy the interaction and for breeding. For someone who works through the day and will leave the bird alone, a pair is recommended. Remember the gender of the lovebirds is not visible to the human eye, and is best detected through DNA testing.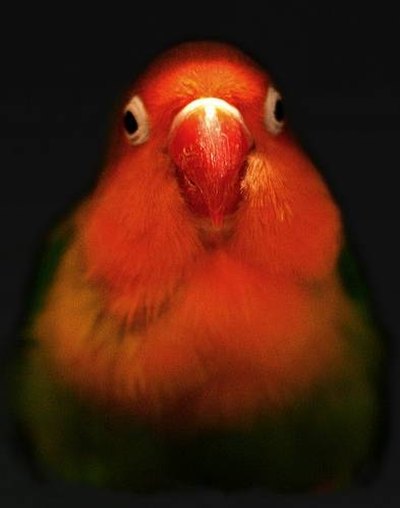 Step 2
Purchase an escape-proof cage. The bars on the cage should be close enough together where the lovebird cannot squeeze through or become stuck. Place food on the floor instead of on the perches when the bird first arrives. A young bird may take several days to acclimate to a new environment. Have several dishes of clean water available throughout the cage. A variety of perches with varying diameters is recommended for strengthening and exercising a bird's grip.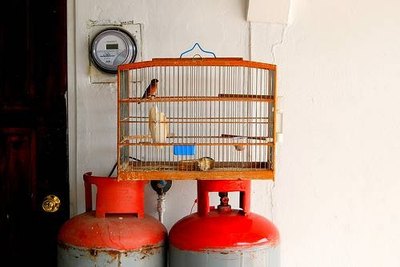 Step 3
Visit a veterinarian within one week of purchasing your lovebird. Discuss routine checkups and testing for Psittacosis (chlamydiosis). Not common in lovebirds, it is a disease that can affect humans.
Step 4
Allow the lovebird out of the cage at a minimum of once per day. Always check the room for safety prior to release. Do not allow other pets into the room. Kitchens tend to be hazardous for lovebirds due to hot stoves and sharp utensils.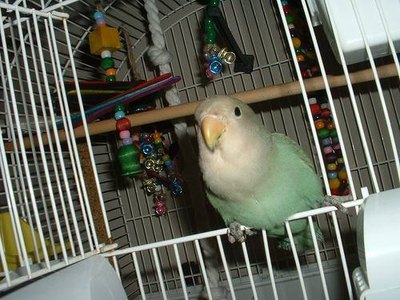 Step 5
Supply a variety of toys. Change out toys on a daily basis. Lovebirds are highly intelligent and enjoy playing with a variety of materials and textures.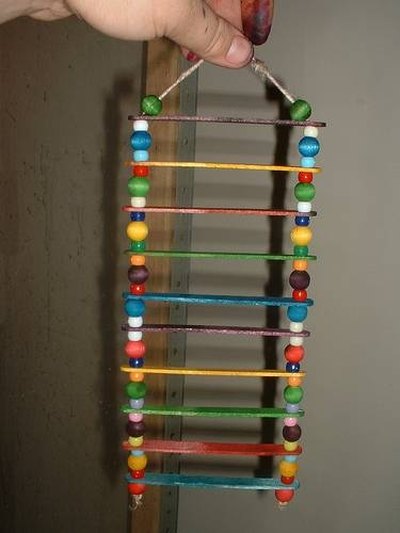 Step 6
Let the lovebird bathe throughout the week. A plant mister can gently be sprayed oto the bird. Fresh bowls of water provide space for a bird to clean. Lovebirds may enjoy playing in sinks where a light stream of running water is flowing.