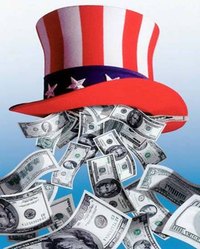 Investors in stocks make money when the price goes up or the company pays a dividend to its shareholders. Dividends are cash payments for each share of stock owned. You also have the option of reinvesting cash payments back into the company. Either way, the amount must be included as income on your tax return.
Gather your information. Specifically, you will need Form 1099-DIV. If you made more than $10 in dividend income you should receive this form. If you don't have one, make a request to investor relations or your broker.
Review and verify information on form 1099-DIV. Determine if you are eligible for qualified dividend status (taxed at 15 percent rather than the ordinary tax rate). Qualified status is determined by the amount of time you've owned the stock. In general, if you haven't bought or sold the stock in a year, it 'qualifies' for the lower tax treatment.
Download Form 1040A/B according to Table 1-1 in Publication 550. In general, you only need to fill out Schedule B if you made over $1,500 in dividend or interest income. See Resources for link to threshold updates.
Input reported data from Form 1099-DIV (boxes 1 a & b) into the form 1040 A/B (boxes 9 a & b). Box A refers to ordinary dividends, and Box B refers to qualified dividends.
Fill out Form B if you made over 1500 in dividend income or if you received dividends that belong to someone else. In Schedule B, Part 2, line 5 input each payers name as stated on the 1099-DIV. For street name list the name of the brokerage.