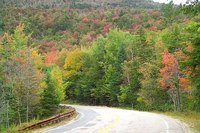 In the past, there were few car rental options for those without a credit card, but today more rental car companies will let people rent a car with only a debit or debit/check card.
Call car rental agencies or check out their home website for information, restrictions, rental terms, etc. Create a spreadsheet or document and compare their terms and restrictions in regard to debit cards.
Or check out a discount travel web site like Hotwire.com, Expedia, Orbitz that will give you discount prices from a variety of car dealers. Many times extra discounts are available. Hotwire' s site will ask you early on once you select the rental pickup location if you want to use a credit card or debit card for the deposit. You can find that information by digging down a little on Expedia. For Hotwire, they use an 'opaque' rental system. You don't know the rental company until you've booked and paid. The other ones let you choose the car rental company. So if you know the car rental's policy with debit cards, choose the site with the best discount or choose the car rental agency you like best.

Contact your trusty travel agent. They should have this information ahead of time and should be able to get you a good deal without all the research you might have to do if you don't want to use a travel web site or call the car rental agency.
Plan ahead for the restrictions. In most cases, the rental company will lock in $200.00 to $300.00 as a deposit until the car is returned. That lock can last a couple of days after the car is returned and can even last up to two weeks. It depends on the car rental company. So knowing the company's debit card policy is essential. Also, be aware that some of the rental agencies do additional credit checks and a few might want to see your travel itinerary. That might be a rare occurrence, but it is in the 'terms and conditions' statement. Some exclude SUVs and luxury vehicles for rentals, but ask. This is not always the case. Some of them do rent SUVs to people with debit cards. You'll know in advance if you use Hotwire as they filter out companies who don't accept debit cards as a deposit when you are about to book online and you've already selected the vehicle type.

Think about additional insurance if you need it. Full insurance can usually cost $20.00 or more a day and can add to the total cost. Some people choose to be covered under their own insurance if they already have comprehensive coverage.