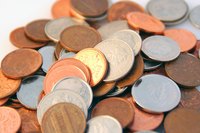 Even though as a sole proprietor you are your business and your business is you, it is still very important that you keep your business and personal finances separate. One way to do that is to have a separate business account. The business account will be in your name, but it will be designated as a business account. The business account can also be in the name of the business or a Doing Business As (DBA) name.
Register your business. Your business may be a sole proprietorship, but you still need to fulfill the registration requirements stipulated by your secretary of state's office as well as obtain any local licenses and/or permits required.
Get a tax identification number. This is a very simple process and can be done online on the IRS website depending on the kind of tax identification number that applies to you and your business. See the link in Resources below to the IRS tax identification page.
Shop around for business accounts available at various banks. Check what bank account services are available, interest rates as well as any fees. Your local bank is a good place to start. If you want to go paperless, there are several online-only business bank account options. Bank of America, for example, has different business accounts available. See a link in Resources below. You can also use bankrate.com's search function to see what other banks are offering online business accounts. Although the site is tailored to personal accounts, it can help you narrow down the list of the banks in your area, and you can look at their specific websites for their business account offerings.
Contact the bank and find out what is needed to open a business account as a sole proprietor. The list will include the items listed above. Make sure to fulfill any additional requirements the bank may have for their business accounts.
Enter the bank and open a bank account. It is also a good idea to build a good relationship with your local banker as he may come in handy when you need credit extended to you for your business. You may also be able to open a business account online. Check the particular bank's website for details.
BWMR