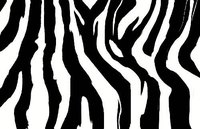 Looking to spice up your weekly manicure with fun and flirty nail art? Consider painting your nails a zebra print design. Modern manicure-lovers use black and white nail polish to express individuality and preference for nail tint beyond the color red. If you cannot afford the pricey airbrush designs created in high-end nail salons, add a little jungle love to your manicure and paint your nails with a zebra print design in 60 minutes.
Things You'll Need
White and black nail polish (or any two of your favorite colors)
Base coat
Clear nail polish
Small basin
Nail polish remover
Mild liquid soap
Nail file
Moisturizer or hand lotion
Small paintbrush (optional)
Cotton swabs
Manicure nails to remove any natural oils and dirt from the nail bed. Remove old nail polish thoroughly using nail polish remover. Soak nails in a small basin with lukewarm water and liquid soap for 10 minutes. Dry hands and nails thoroughly. Clip and file nails to a medium length to best feature the zebra nail design. Add a moisturizer, scented oil or hand lotion to nails.
Apply a base coat. Follow one coat of clean nail polish with two coats of your bottom color. Start polishing in the middle of the nail. Add polish in smooth strokes until the nail is completely covered with polish. If you are making a traditional zebra print design, using black and white nail polish, the bottom coat will be white. Let nails dry for 20 minutes.
Paint the zebra stripes. Use short, small strokes to create thin lines of black (or your favorite nail polish color). If you do not have a steady hand, use a small paintbrush, half the size of the nail polish brush, to create thin, small stripes. Place the paintbrush into the nail polish remover, before dipping it into the nail polish color, to adhere the bristles together. Paint a minimum of five thin stripes on each nail to achieve the zebra print effect (use the above photo as a guide).
Allow the nails to dry for 20 additional minutes. Check for any nail polish spills on the side of your fingers. Dip a small cotton swab in the nail polish remover to remove any excess polish.
Apply one coat of clear polish, using small, quick strokes to prevent smudging the design. Let nails dry an additional 10 minutes.