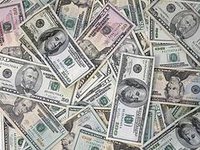 Whether you want to consolidate your debts or start a new business, if you don't have the available cash, you'll likely need a bank loan to meet your financial goals. Unfortunately, banks have tight lending guidelines, and not everyone qualifies for a loan. Before completing your application, familiarize yourself with the bank's lending requirements, and do everything in your power to guarantee an approval.
Maintain an excellent credit score. Order a copy of your free credit report from Annual Credit Report. Is your score low? Do you have a high debt-to-income ratio? If so, create a debt elimination plan and resolve to pay your bills on time. This increases your FICO score and improves your approval odds.
Provide proof of steady employment and income. Before a bank approves your loan request, they'll request information about your financial history. Be prepared. Bring copies of your most recent paycheck stubs. If you're self-employed, bring your tax returns for the past two years.
Use collateral. There are two types of bank loans: unsecured and secured. Unsecured loans are difficult to obtain, and they are reserved for individuals with a superb credit rating and high income. Secured bank loans are easier to acquire. However, you'll need to provide collateral such as a vehicle title, electronics or jewelry.
Get a co-signer. If you have less than perfect credit or a short credit history, use a co-signer and improve your chances of qualifying for a bank loan. Choose a co-signer with a good credit history, and make sure they understand the co-signer agreement. If you default on the loan, they become responsible for the debt.
Compare loan rates. Contact a broker and request loan rates from multiple banks. This way, you get the best rate on the loan.