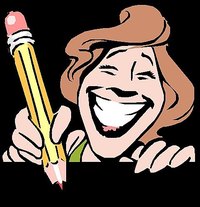 Here are some tips in starting your own creative writers group in your town or county. This will benefit you to present your work to an audience for preview before publishing.
Find a home for your Creative Writers Group: First you will need to find a place to meet. You will need a quiet room. A conference room is the best kind of atmosphere. Some public places associated with schools or colleges will allow different groups, like your writers group to use their facilities after hours.

Think of a name: Your Writers group will need a name to start. Be creative as it will attract more people if it has an interesting name. This is the fun part!
Post an Ad: You will have to do a little advertisement to spark some interest in your group. In some areas, there are actually waiting lists to get in these types of groups so you might think of limiting your size. You can do a small advertisement in your local hometown paper. Consider posting an ad on the internet for your county and state.

Membership Fees: You should consider collecting a small yearly membership fee. Some writer groups make up a yearly booklet and allow each member to choose one of their brief creative writing pieces to display in it. This will help with the cost among other things the group may decide to do with the money. You will also need to keep a list of addresses and phone numbers for each member and maybe provide a copy for each member.

Feedback Resource: At the meeting everyone will bring a piece of their work to read to the group. This can be a great resource you can use to get constructive criticism on your writings. Each writer should bring a copy of their writing they are reading for each member.
Group Leader Ideas: Local conventions and writing contests are a good topic and reminders at the meetings. These can all be found on the internet with a little research. Announcements of any members who are published is a good idea to share with the group as well.
Appoint Treasurer: Once your group is established and you know some of your members more, you can appoint a treasurer. Choose someone trustworthy and accountable. They will collect the yearly membership dues, keep track of who pays and keep track of expenses for the group.