Although they are a fact of life for many and fairly tolerable compared with some other medical conditions, no one wants to contract fever blisters. Fever blisters, also called cold sores, are small lesions around the mouth, lips and nose that are caused by the highly contagious herpes simplex 1 virus. Whether you are already a carrier of this virus or hope to never become one, there are some preventative measures you can take to prevent fever blisters. Consult with a health care provider to determine your best course of treatment.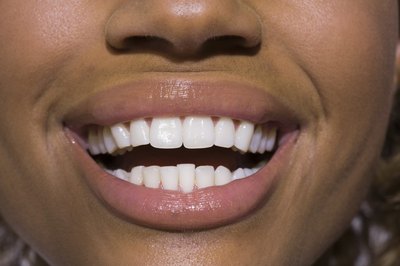 Practice Good Hygiene
If you've had a fever blister before, you are a carrier of the herpes simplex 1 virus. When a carrier has no current lesions, the virus is lying in wait and the patient is not especially contagious. But during an outbreak of fever blisters, the carrier is quite contagious. Both herpes simplex 1 carriers and non-carriers can help prevent the spread of the virus. Herpes simplex 1 carriers should avoid kissing others while they are experiencing an outbreak and should also avoid touching the blisters. If touching them is necessary, wash your hands thoroughly immediately afterward, before touching anyone or anything else. Do not share food, drinks, eating utensils, towels or wash cloths with another person during an outbreak. Wash eating utensils, toothbrushes, clothing and linens in the hottest water possible. Those who are not carriers must also practice smart hygiene and follow the same basic avoidance advice. Do not kiss anyone who has visible sores around their mouth and nose. Also, do not share food, utensils, drinks, drinking straws, towels, washcloths or other personal items, such as glasses or lipstick, with a person who is experiencing an outbreak.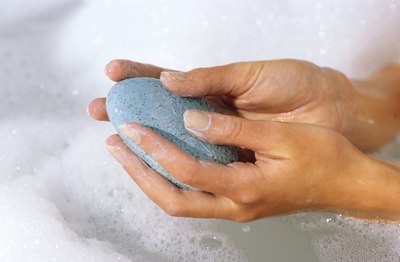 Antiviral Medications
If you are a carrier and are experiencing a large number of herpes sores, your doctor may prescribe an antiviral medication such as acyclovir, famciclovir or valacyclovir. These medications are not magic bullets but do help clear the lesions up more quickly, especially if you use them at the earliest signs of an outbreak. Your doctor may choose to have you take an antiviral medicine year-round if you have an especially bad case.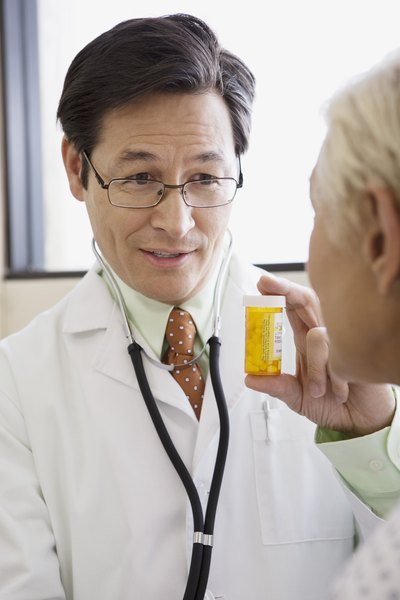 Keep Stress at Bay
Physical and mental stress can trigger an outbreak in a herpes simplex 1 carrier. If possible, do not place yourself in stressful situations. If a stressful situation is unavoidable, such as the stress of taking important exams, planning a wedding or dealing with divorce or the death of a loved one, do your best to manage your time, manage your emotions and keep a positive, laid-back attitude. Learn which stress-relief tactics work best for you; a few suggestions are exercise, yoga and fellowship with friends and family.
Limit UV Exposure
Some people who carry the herpes simplex 1 virus find that sun exposure triggers fever blister outbreaks. Fortunately, just as sunscreen helps prevent sunburn, it also helps prevent fever blisters, scientists have learned. The National Institute of Dental and Craniofacial Research recommends that those prone to fever blisters generously apply sunscreen with an SPF of 15 or higher to their lips before going outside, and reapply it often.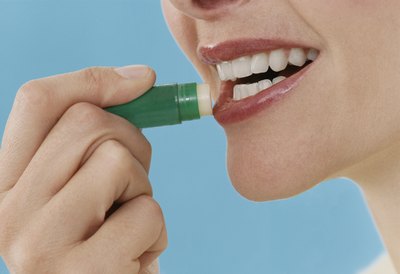 Important Precautions
See your doctor immediately if you experience a herpes lesion near an eye, as vision damage can occur. According to documents in the U.S. National Library of Medicine, herpes infections that spread into the eyes are the most frequent cause of blindness in the United States. Herpes simplex 2 is a virus that is closely related to herpes simplex 1. Herpes simplex 2 causes genital herpes, a highly contagious sexually transmitted disease. Do not engage in oral sex if you have fever blisters, as this can transmit a herpes simplex 2 infection to your partner. Although the herpes virus is most contagious during a fever blister outbreak, the virus will sometimes spread even when fever blisters are not present. Use good hygiene and be conscientious at all times.