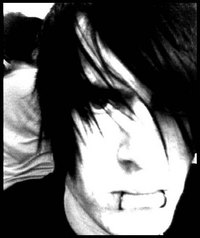 After getting your lip pierced, you may want to change the jewelry or remove the ring altogether for different occasions. Changing or removing the jewelry is a careful process that should be done slowly with clean hands and equipment. If you're unsure about removing the lip ring, contact the piercer to do it for you. Otherwise, follow these simple steps to remove lip jewelry.
Things You'll Need
Facial cleanser or anti-bacterial soap
A tissue or paper towel
Ring-opening pliers (for captive bead rings only)
Bactine anti-bacterial solution
Small plastic bag
Thoroughly wash your hands in order to avoid infecting the opening of the piercing. Also cleanse the area around the piercing with anti-bacterial soap or facial cleanser.
Grasp the ball bearing at the end of the jewelry and begin twisting it off slowly. Be careful at this point, since the bearings are small and come off with fewer twists than many people think. Place the bearing on a paper towel or tissue. If the jewelry is a captive bead ring, it might help to use a specialized set of pliers to remove the ball. Put the pliers around the ring and push in slightly to release the ends from the ball. Don't tug or pull.
Slowly edge the post from the hole. Don't pull up or down; keep all force outward to avoid stretching the hole unduly. Place the jewelry on the tissue for cleaning.
Cleanse the hole once more with anti-bacterial soap and Bactine to disinfect. Also cleanse the jewelry with hot water and Bactine before storing in the plastic bag.