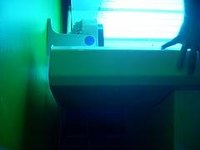 Indoor tanning is a big business. According to the American Academy of Dermatology, on any given day over one million men, women and teenagers will climb into a tanning bed in pursuit of a healthy glow. It is also a controversial business. Proponents claim tanning beds are safe. Opponents refute that argument, claiming serious health hazards will ensue. Both sides are passionate about their views. And consumers are left to sort out the facts. Bottom line: Carefully weigh the pros and cons of tanning beds before use.
Vitamin D is essential for a healthy body. It promotes bone health, reduces inflammation and supports the immune system. It can be attained through diet and supplements, but most Vitamin D is attained through the sun. The sun's ultraviolet (UV) rays act as a trigger to help our bodies make Vitamin D. But the short days of winter limit sun exposure for many. To prevent deficiency, the Indoor Tanning Association, in conjunction with some members of the medical community, suggest tanning beds are a safe way to attain Vitamin D.
Most tanning beds can be found in tanning salons operated by trained professionals. Salon employees are trained to review skin type, medication usage and medical history with potential customers. By customizing a tanning plan for each customer, the Indoor Tanning Association claims sunburn is less likely to occur. They suggest tanning in a controlled environment with a tanning bed is the "smart" way to tan.
The Indoor Tanning Association proposes that tanning beds offer tanners positive psychological effects. A 2004 study conducted by Wake Forest University confirms exposure to UV rays triggers the brain to release endorphins, which are linked to pain relief and a feeling of well-being. Study participants reported feeling relaxed and less tense after each tanning session.
Tanning beds emit Ultraviolet-A (UVA) rays. According to the American Academy of Dermatology, UVA rays can be up to 15 times more powerful than the Ultraviolet-B (UVB) rays emitted by the sun. By changing the DNA of skin cells, these rays can cause premature aging of skin. Unprotected and repeated exposure can result in dryness, wrinkling and sagging and give the damaged skin an overall leathery appearance.
Tanning bed use has been correlated with an increased incidence of all types of skin cancer. Over one million new cases of skin cancer are diagnosed every year. Basal cell and squamous cell carcinoma are the most treatable. Melanoma can be deadly. According to the American Academy of Dermatology, over 116,500 cases of melanoma were diagnosed in 2008. It is the second-most common cancer in individuals between the ages of 15 and 29. Ironically, 70 percent of the individuals that use tanning beds each day are young women between the ages of 16 and 29.
The UVA rays emitted by tanning beds have been linked to immune system suppression and eye damage. Data collected by the American Academy of Dermatologists reveals that repeated exposure to tanning beds can cause ocular melanoma, cataracts and blindness.