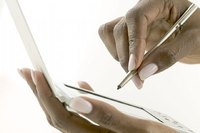 Do you hide your hands so no one will see your chipped and unflattering fingernails? There is an easy way to change those same fingernails into beautiful nails you will want everyone to see!
Start by changing the image you have of your hands in general. One way you can to this is to treat them with more respect. Make it a point to rub lotion into your hands the at least 4 times a day. Do it once when you get up in the morning, after meals or whenever you wash your hands and then again at night before bed.
Get a professional manicure. If you are embarrassed by what your fingernails look like now, go to someone you don't know. You will be amazed at what they will do with fingernails that you consider to be ugly. They will even pamper you with a hand massage and a paraffin dip if you ask for it.
Quit using your fingernails as household tools. This is especially damaging to your nails when your hands are wet. Get a scrubber to get up tough food spills and use a scraper for baked on splatters.
There is a wonderful product that you can take internally to make your fingernails strong and healthy. It's called Knox Gelatin. You will find it in the Jell-o and pudding section in the grocery store. Mix one packet per day in juice or a drink of your choice. Within one week your nails will be stronger. In two weeks your chipped nail days will be over.
Continue to get professional manicures even if it's only every couple of months. Pay attention to what tools and products they use. There are many beauty supply stores that offer the same or similar products to remove polish and excess cuticle. In between professional manicures use those products when doing your nails at home.
If you are a nail biter all of the above steps will help you end that habit. Once you start to look at your fingernails as an asset to your image, you will choose gum or better yet carrot sticks to chew on!