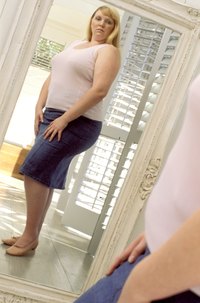 Rings are used as symbols of marriages, friendships and education status. But many plus-size women have trouble finding jewelry that fits them at brick-and-mortar stores. As a result, online stores may be the only option. Fortunately, the choices of online rings -- some up to size 17 -- are abundant on the Internet. So have your PayPal account on standby and start surfing.
Use your Internet browser to visit Classic Plus Size Jewelry (see Resources). This website offers rings up to size 17 and also has large bracelets and many other accessories too.
Try shopping at the Dolls of India website. Don't let the name fool you -- this site sells more than just dolls. It offers a variety of costume jewelry as well as adjustable rings, all at affordable prices.
Go to Emitations for "affordable elegant jewelry." This company only has rings that go up to size 12, but the assortment helps ensure you'll find something you'll like. Expect to pay more, however.