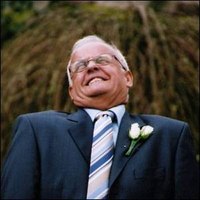 Everyone wants to have fresh glowing healthy skin that looks full of life and vitality. As life progresses, there are different conditions that can slow down circulation, leaving your skin dull and unhealthy looking as well as prone to disease. The skin functions as an organ and must have blood circulating through it to remove waste products and to bring oxygen to the cells.There are several things that you can do naturally that will help your circulation and therefore your skin health and tone.
Know that bathing in Epsom salts is one of the simplest methods of increasing circulation to your skin. The salt will open the pores and draw out fluids containing toxins and the heat of the water will increase your heart rate and therefore your respiration and circulation. You can visibly see that circulation has increased by the flushed skin.
Understand that drinking alcohol in moderation will thin your blood causing a flush as the alcohol vasodilates the blood vessels causing a flushed feeling. This is one of the reasons that many times alcoholics will have a flushed red neck and face. However, people with circulation problems should probably not use alcohol as a remedy, as referenced in the "Journal of Applied Physiology." See the Resources section for a link.
Keep in mind that eating spicy food will increase circulation. Scientists at the University of Nottingham in England found that consuming spicy peppers increased peripheral circulation, decreased blood pressure and strengthened blood vessel walls. See the Resources section for a link. As soon as you try eating spicy food, your heart rate will increase and you will feel the flush in your face and neck and the following perspiration. Generally, spicy food is a health benefit for most people who don't have sensitive stomachs.
Know that exercise is a prime example of a natural way to increase blood circulation. As your movement increases, your heart rate increases and blood flow is faster. It pumps to all the major organs as well as to the tiny little surface vessels. This is one reason why diabetics are often advised to keep a regimen of exercise in their daily routines.
Understand that laughing at or with someone will do wonders for increasing your circulation naturally. If you have ever experienced a good belly laugh, you know how it can get you going to the point where the laughing is causing you to pant and feel hot and sweaty, but in a pleasurable sort of way. It is a form of exercise, but involves your mental state as well as using abdominal muscles not normally used in regular exercise.