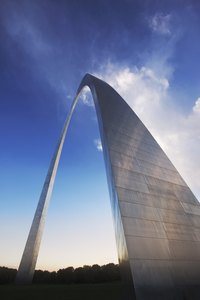 The exterior of the two-story The Magic House intrigues, with its wraparound porch and turret, but the fun really begins for children on the inside, where they can visit a replica of the Oval Office or use clues to piece together a mystery and find hidden passageways. This children's museum in Kirkwood, about 15 minutes west of St. Louis, Missouri, offers good value for kids, even more so if you visit on free nights or snag easy-to-find discounts in the area.
Free Nights
Yes, something in life is free -- including one night a month at The Magic House. Emerson Free Family Nights take place the third Friday of each month from 5:30 to 9 p.m. Up to two adults and four of their children can tour the museum and its more than 100 exhibits gratis, and without reservations.
Coupon Clipping
A handful of websites offer St. Louis-area attraction discounts. You can snag deals for The Magic House on such sites as Town Planner and Drury Hotels' St. Louis Vacation Savings. Also don't forget to check pamphlet racks for coupons. You'll find deals and informational brochures for The Magic House at other area attractions, such as the Gateway Arch and St. Louis Zoo, as well as at hotels and interstate rest areas.