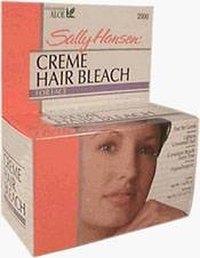 Facial hair in women can be caused by anything from chronic diseases like polycystic ovary syndrome to a genetic predisposition to facial hair. Almost 25 percent of the women in North America have facial hair to some degree. It's generally considered unsightly by women, and a number of procedures have been designed to conceal or eliminate it. Try these methods to conceal facial hair in women before moving on to permanent solutions like laser treatments.
Things You'll Need
Bleach kit
Eyebrow wax
Concealer
Theatrical makeup
Hair dye
Bleach the hair. Buy a bleaching kit made for facial hair and follow the manufacturer's instructions. Do a test patch on another part of your body to make sure you'll get the right results. This is not the best method for women with very dark complexions.

Smooth the hair down with a little bit of eyebrow wax and cover it with foundation. Apply the rest of your makeup and blend the areas for a natural look.
Use theatrical makeup tricks. Smooth just a little bit of number 11 grease paint over the area. Apply your normal amount of skin foundation and then dab on pressed powder. The grease paint may look dark and red at first, but the foundation and pressed powder will even out the tone.

Apply concealer to the affected areas if the hair is light and sparse, then put on your makeup as you normally would. This can effectively hide it.
Try dying your facial hair a color that's close to your skin color. Test this on an inconspicuous part of your body where the hair and skin color are similar to your facial hair. Don't use dye if it irritates your skin. Test the dye on an easily covered area of the body first.