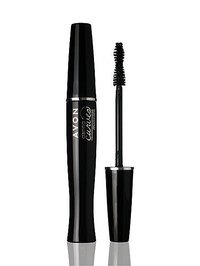 Not sure how to use mascara tubes or avoid eyelash mites? Learn how to apply mascara so that your eyes pop and look large and luscious. You'll also learn what to do to remove the mascara, so that you avoid any eye buggies that might be bad for your eye health.
Things You'll Need
Eyelash primer/conditioner
Eyelash curling wand
Mascara
Lash brush
Eye makeup remover
Place curling wand on your upper lashes and press gently for 20 seconds. Repeat on both eyes.
Add conditioner or primer to your lashes (top and bottom). This will allow your finished lashes to look fuller and will also protect fragile lashes from breakage, making your lashes appear fuller over time.
Choose mascara color. Many women swear by black mascara for the fullest look, but if you are extremely light complected or a red-head, you may benefit from brown mascara. Other colors can be used for a night on the town or a fun and youthful look.

Starting at the base of your upper eyelashes, move the wand back and forth and up, coating every part of your lash completely. Repeat with light strokes on your bottom lashes.
Brush through lashes with eyelash brush several times to remove any clumps. Wait 30 seconds. You can put on other makeup while waiting for the first coat of mascara to dry.
Add as many coats as necessary to get the final look you'd like.
Avoid eyelash mites by taking proper care of your eyes. Each night, remove the mascara with makeup remover formulated especially for the eyes. This will avoid any irritation to the eyes. The best way to remove is with a cotton pad. Start at the inner corner, with your eyelid closed and swipe out and up until all mascara is removed.