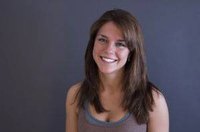 Benzoyl peroxide is a common over-the-counter acne medication ingredient used in topical ointments, washes, gels and cleansers. While the antibacterial properties of benzoyl peroxide make it a highly effective treatment for acne and other skin conditions, it is also a very aggressive treatment that frequently results in over-dried skin. Once the skin is excessively dry, it often begins to peel and slough off. This peeling can be as embarrassing as the acne or condition being treated. Use this method to end benzoyl peroxide peeling quickly and for the long term.
Things You'll Need
Reduce the use of benzoyl peroxide products. Peeling skin can be a sign of over-usage. Cutting the amount or frequency of use in half can often end benzoyl peroxide peeling long term. Reintroduce a higher dosage of benzoyl peroxide slowly, as needed.
Change products. Some benzoyl peroxide products have a lower propensity to cause peeling than others. If a benzoyl peroxide ointment causes peeling, switch to a wash or lotion and vice versa. Also, look for a product with a lower percentage of benzoyl peroxide.
Do not apply any other topical skin treatments within an hour of using benzoyl peroxide. While benzoyl peroxide is known to cause peeling, occasionally the use of multiple products is the true cause of peeling. Spacing topical applications effectively will end benzoyl peroxide peeling in time.
Wash the peeling skin with an exfoliating wash. This is the fastest way to end benzoyl peroxide peeling. The exfoliant gently scrapes off all the sloughing skin without causing additional drying or irritation.
Moisturize with salicylic acid moisturizer. The moisturizer will help saturate the healthy skin to rejuvenate it. The salicylic acid promotes new skin cell growth and sheds the dead peeling skin. This, in combination with the exfoliating wash, leaves a clean and smooth surface for the whole day.