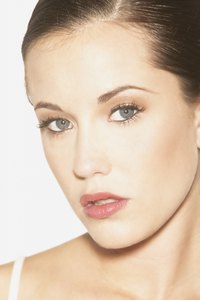 Skin ages naturally due to free radicals, exposure to sun and harsh weather and loss of elasticity. Collagen and amino acids provide skin with its natural elasticity and as individuals age and are exposed to conditions, the collagen and amino acids leave the skin, causing wrinkles and discoloration. Amino collagen powder products are said to help restore the loss of such minerals, making skin look younger and healthier.
Things You'll Need
Amino collagen powder
Measuring spoon
Glass or bowl
Water or other liquid
Locate amino collagen powder. It can be found online or in some stores. Check the label of the product to make sure directions are listed in a language you can read. It is always important to adhere to the instructions on the product for health and safety reasons.
Scoop out the recommended daily amount of amino collagen powder. Decide what to add the powder to. Smoothies, water, juice or soup are all acceptable choices. Add the powder to the beverage or food of your choice and stir until the powder is completely dissolved.
Drink your beverage or eat your food with the amino collagen powder in it. Do this once a day for a number of weeks.
Record the changes you notice in your health and in the look of your skin. Take pictures or video of your skin to better document any improvements.