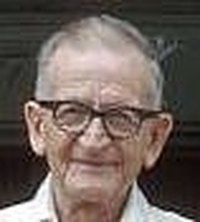 Do you loathe sounding like an old man all day and every day? After consulting with your doctor, try these tips to help alleviate the problem.
Things You'll Need
Water
Will power
Doctor's advice
Prescription Medication
Holistic alternatives
The first step is to consult with your Primary Care Physician. If you are feeling annoyed and self-conscious about clearing your throat, and close friends/family have made comments, DON'T delay. Sometimes doctors will send you to an ENT (Ear, Nose & Throat specialist). You may get diagnosed (or not) with a myriad of possibilities: Asthma, GERDS, Acid reflux, Sinusitis, Rhinitis, Allergies ... The primary cause of throat clearing is post nasal drip. Follow your doctor's advice, and review the following tips with your doctor to see if they will work in conjunction with his/her treatment plan.

Eat non-fat dairy products, the high fat content in dairy thickens mucus, especially for the lactose intolerant. The calcium in dairy is fantastic for the aging ladies, so do not feel compelled to cut dairy from your diet unless you can find your calcium somewhere else. Be realistic.

Drinking plenty of water will help to thin the mucus so that it moves more easily. Most people should consume 6 to 8 8-ounce glasses of non-caffeine non-alcoholic fluid daily (Drink the H20). When you feel the need to clear your throat sip some water to clear the mucus.

Another concept on throat clearing is Habituation. You have perhaps gotten into the habit of clearing your throat the instant you feel the tickle of mucus. Become conscious of this and PRACTICE refraining from clearing. If you must clear, close your mouth and use your throat muscles to SLOWLY clear, with just 1-2 short clears. It might sound like a grunt, but you will get better at controlling this habit by practice.
Extra strength Sudafed can help vasoconstrict and reduce the need to clear your throat or a nasal spray can sometimes help with this problem. Saline nasal washes and steroid nasal sprays can be effective. Ask your doctor what medications are available and any long-term effects they may have on your liver.

Acid imbalance in the body can cause many symptoms. Adding lemon to your water can actually PREVENT your body from getting too acidic... do some research on this topic.

Try to drink some warm water after food and whenever you feel the urge to do this "clearing" act. Eat and drink slowly, if you even slightly choke during consumption, it can cause inflammation in the airways and in turn mucous production.