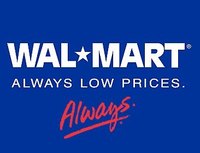 Walmart stores can be picky about accepting internet coupons that you have printed from home. You can get them to accept these coupons if you are prepared for the situation.
The corporate Walmart coupon policy states that internet coupons are accepted. Many Walmart stores won't take them because internet coupons can be fraudulent. Some store managers try to bypass this policy without the company's knowledge.
If a cashier refuses to accept your internet coupon, pull out the Walmart corporate policy, show it to her, and say, "According to Walmart.com, all Walmart stores are required to accept internet coupons. This document was printed from Walmart.com." Don't get rude or nasty, she is only doing what she was told.
The cashier will either call a manager over or send you to the customer service desk. Many store managers try to refuse these coupons and ignore the company policy. You have the documentation that shows the company policy in writing.
Stick to your guns without losing your temper. Simply state that the company policy states that internet coupons are accepted, and you expect the store to comply. Continue to ask for a manager with a higher rank until you win. Walmart MUST honor these coupons - it is the company policy and is stated on their website.
See the resources section below for websites where you can print grocery coupons.