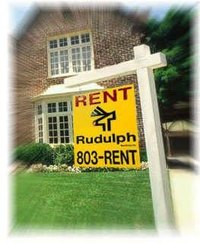 Calculating rent that is based on market conditions is a necessary component of owning rental properties, whether they are single-family homes, condos, or even mobile homes that are used as rentals. Learning to calculate market base rent is an important skill to develop if you have invested in residential real estate and want to use the properties as rentals.
Things You'll Need
Newspapers and television news
Comparable communities or homes
Start by evaluating the class of your property. Determine if the property is a Class A structure or a step or two down from the properties in your city. You will need to make a critical and objective evaluation of your rental before you can start assigning a market base rent to it. The condition of the property, its age, the amenities of the home and neighborhood can help you decide whether it's a top tier property.
Check on rentals in the neighborhood that are similar to the one that you own. You'll need to find out the square footage, the condition, the age and the amenities that the competitive properties offer. When you find out their monthly rent, you'll also need to know what the deposits are for pets and cleaning. You can either call properties to get the information or access some of the websites that show local rentals in your area. See Resources below for data on local apartments and homes for rent, their amenities and their market based rents.
Write down the information on a piece of paper or create a file on your computer using spreadsheets or tables, depending on the software you have available. Spreadsheets are ideal because they calculate data and chart where your property fits in the market for pricing. Use the Internet to find the current rental price range in your area.
Determine the market's conditions. In a weak market, there are generally a lot of rentals available and prices will be lower. If the housing market is good, the rental rates will be higher, and the market based rents will reflect this. Staying informed about market conditions is important to people who own investment properties. Local newspapers, news broadcasts on television, forums and blogs can be a good source of information to determine where the market is in terms of housing demand. When jobs are being created, market conditions are usually good for rentals because jobs create the demand for housing. When jobs are being lost, people may have to move away for employment elsewhere, which diminishes demand for housing. The last resource at the bottom of this article is for the Bureau of Labor Statistics' website. You can search for job information at that site.
Use the information you have gathered to make a good decision on the market base rent for the property that you own.