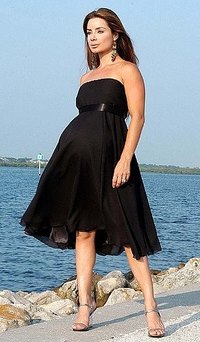 Have you been thinking about opening a maternity store? As long as women are having babies, maternity clothes will always be in demand. We have searched the internet to find some of the best places to purchase maternity clothes at wholesale cost and have made them available to you.
Things You'll Need
tax id number
money to invest
retail establishment
online storefront
First, you must have a tax id number to purchase from these businesses. You must contact your local state comptrollers office for instructions on where to obtain a tax number. The rules vary from state to state so make sure you obtain a number before you attempt to purchase from these businesses.
Second, most wholesalers require that you already have an established store or a storefront. They may ask for your store information or web address before approving a wholesale account with you.
Third, be ready to invest. Most businesses require that you purchase a minimum amount of clothes to obtain the wholesale cost.
Here is a list of wholesale businesses that we recommend. www.nicolematernitywholesale.com childrenswholesale.com evalillian.com melissareneematernity.com mercedeshillwholesale.com and aaronmaternity.com
Remember to be prepared with a tax id number and your store information before contacting these businesses. They are legitimate wholesale maternity clothes distributors. We hope this information helps you and your new business venture.