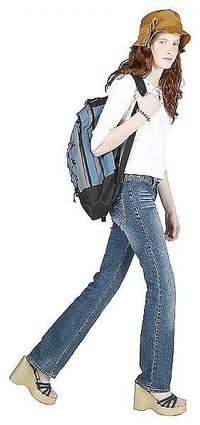 How to Prepare for a Student Exchange Program. Becoming an exchange student to a foreign country is an unforgettable experience that immerses participants in a completely new culture and opens their eyes to a new way of looking at the world. Here are a few suggestions for preparing for this journey of a lifetime.
Get a checkup with your physician well in advance to confirm your good health and get any necessary shots or inoculations; this is most important. Take their contact information with you, in case you need any non-emergency health advice during your trip.
Communicate with your host family ahead of time, if you have one, by letter or email. This is a good way to build your excitement for the experience, learn important things about each other in advance and become a bit more familiar-so you won't feel like you're moving in with complete strangers when you arrive.
Brush up on those language skills! Whether you're near-fluent or a newbie, it won't hurt to spend an hour a night listening to language tapes, watching foreign language films from the nation you'll be visiting and reading literature in that language-even if it's just magazines.
Study up a bit on the history, culture and lifestyle of the country you're visiting, so you'll have at least a basic understanding. This will not only be a show of respect to those you're going to meet, but will also help prevent any awkward comments or actions that could be unintentionally offensive.
Brace yourself to be prepared for anything. Everyone has a vision in mind of how they foresee the experience taking place, but it rarely (if ever) turns out to match your prediction.
Try to open your mind in advance to different foods, fashions, philosophies on life. Experiencing new things is the whole point of such an experience, so try to anticipate all these changes with excitement and not trepidation.
Prepare for homesickness by taking along some mementos of friends and family, like photos to keep on your bed stand. The homesick bug is bound to strike at some point; more often for some than others.
Round up the addresses and emails of friends to keep in touch with when homesickness strikes-but try to have these only as a "backup" and not for everyday communication-you won't be truly "present" in your new culture if you're too wrapped up in what's happening back home.