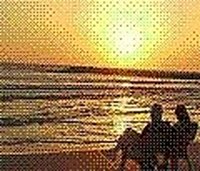 It takes planning to invest for an early retirement. With the right mix of options and an effective retirement savings plan, you can create a significant retirement income. Here are a few tips to help you make the right investment choices.
First you must take inventory of all potential sources of income. Whether it be a 401K, IRA, pension plan or an annuity...you need to determine your total investment value.
Next is to decide at what point and time you will retire from full time employment and how many years until you reach that point. Once you make that determination, you can start an aggressive investment plan to make sure you have enough assets to last. It would be wise to talk with a financial planner to discuss the best investment options to generate the funds you need to support a comfortable retirement.
Finally you must put your plan into action. Set a savings goal and stick with it. Always maintain your focus on doing now what is necessary to achieve your goal of early retirement. Whether it's paying off your home, maxing out your 401K / IRA or investing in individual stocks for long term growth, just know that a lot of focused effort today will mean a secure retirement for tomorrow.