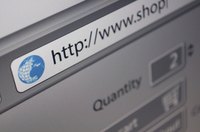 To run a contest on your website you first must decide on what you hope to gain. Entrepreneur.com suggests asking yourself if the goal is to increase your web traffic, gain new leads or capture new followers or subscribers. The contest needs a clear deadline and also a description of the prize being awarded. Promote the contest through posts on your website or blog as well as social media postings.
Contest Websites
There are a variety of dedicated contest websites that allow you to integrate a contest onto your website. For example, Rafflecopter.com creates an entry form for your contest and allows you to embed it onto the website page of your choosing. This allows visitors to your website a quick and simple way to enter through only a few clicks without having to navigate off of your page.
Social Media
Social media can be a powerful tool for creating buzz for your contest. Entrepreneur.com recommends using Twitter as a way to promote the contest. Encourage retweets of your contest posts that link to your website in order for participants to earn extra chances to win. You could also use the 140 characters to create teases about the contest to urge followers to go to your website for additional details.
Comments Section
Encouraging conversations in the comments section of your website posts allows you to interact with your readers, which can lead to greater attention to your site. The Blog Maven website reiterates that discussion in the comments section is critical to the success of the site. However, it can be difficult to get readers to leave comments and form dialogues. Use a contest to encourage conversations. Promote that you will randomly select a posted comment to win a prize.
E-Newsletters
Getting subscribers for an e-newsletter can be tricky, even if the sign-up button is on your website's homepage. Even those who frequent your website might not be signed up for your e-newsletter. To encourage new subscribers, promote a contest on your website to attract new subscribers. Announce that you will randomly select subscribers to win a prize to encourage an influx of new subscriptions.