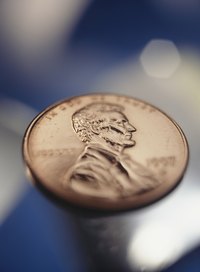 Penny stocks are stocks that trade at less than $5 a share. These stocks carry a lower minimum investment than other stocks but also carry a higher risk. They have lower minimum requirements than blue chip stocks and are often affiliated with newer, unproven companies that have low trading volumes. To succeed in the penny stock market, conduct research at each step of the purchase process.
Hire a Stock Broker
Research a stock broker to purchase penny stocks. If you already have a broker or a brokerage house, you can skip this section entirely.
Determine which stock broker or brokerage firm best fits your needs. This determination is best made by comparing the required fees and service charges for the kind of trading you will be doing. For example, many brokers charge less in fees as the amount of the transaction increases.
Hire a stock broker and fund your stock account. You can do this via check or wireless fund transfers. This will let you buy stocks from your brokerage account.
Purchasing Penny Stocks
Research the stocks you are considering. One of the characteristics of penny stocks is that they are not required to have as much information available to the public and are not held to the same standards as blue chip stocks in terms of documentation provided.
Determine which stocks you are willing to purchase. Many brokers recommended purchasing no more than three penny stocks at any given time. This makes it easier to monitor the stocks.
Purchase the stocks using your broker or brokerage account. Although you can buy as many stocks as you feel comfortable with, a general rule of thumb is to put $500 into each penny stock you purchase.