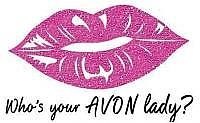 I have built my Avon business to a healthy customer base. Some of the tricks-of-the-trade that I did was many promotions. I have highlighted some of my favorite promotions in this article and the most profitable promotions I have ran over the years with Avon.
When first starting out I ran a grand-opening sale, and offered 10% off any order over $10. This did get customers, but when you're first starting with Avon you get that 50% off commission for the first few campaigns, so I think 20% off is a better figure to draw in even more customers. Just remember, this may take some of your profits at first, but you may have just ended up with a customer for the long haul! That's what will help you to continue to build your business.
Other sales I have had, included a FREE product with purchase of at least $10. I am not picky- if someone gets close to $10, I will just let them know that I have a few extra items and will include that with their order. Usually they are a little shocked, and very appreciative, and can gain you respect from your happy customers!
When giving a FREE product, I always stress in my ad that it is a Full-Size Product, not just some trial or sample! How do I afford this? Easily, I wait for those wonderful What's New promotions of NO LIMIT deals. For example, when Naturals shower gel is $0.99 no limit, or Foot works cream is $0.99 No-Limit that is the time I make up my labels for my upcoming books. Free FULL-SIZED Naturals shower gel or Free FULL-SIZED Foot Works Product with any $10 purchase in Campaign 5 (or what ever campaign it will be for). Then when you get all your orders I count how many customers I have orders for and order that many shower gels, or foot works items, etc. Remember this only works when there is No Limit offered in the What's New book, and I always order a couple extra just incase you get a last minute order, and they were wondering if they can still get that Free item, I say sure!!! I also make a note in fine print that this offer is only offered by me, so people are not contacting a different Avon rep for this promotion, since I'm the one running it.
I love to do promotions, they are great order builders. One last promotion that I enjoy running is the Facial Care products. You know all those face creams are expensive, but they actually help! So, how do you get a customer to try them, because usually if they at least try it, then they will continue to order it if they like it. For this, I look at the bundle options, also in the What's New book for Avon representatives. I have offered $5-$10 off per jar of face Cream - When the orders come in find out how many you will need, and go from there. Order one of the advance bundles from the What's New book - and get those creams out there. You may not make a huge profit on it right away, but once your customer uses the cream and like it, you have a repeat customer and they will continue to buy from you, that is when your profits come rolling in.
Good luck to all you reps out there!